DouchebloggerTM Richard Silverstein, who's busier than ever running a blog, tweeting, and barking towards the Jewish state, has found out admitted that a lot of his allies hate Jews:
Pamela Hardyment, is a Jew-hater I uncovered all of the long ago in 2015. She is as vile as they arrive:
However she is not any viler than different antisemites that Silverstein has in truth colluded with. Just like the detestable Kristina Doyle: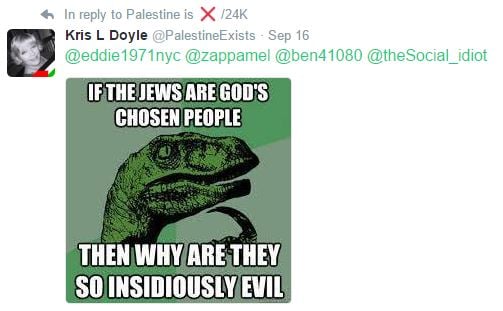 Or amplified, just like the vile Ariyana Love:
It is only that Hardyment is an antisemite who insulted Silverstein. And that is an indictable offense to the narcissist.
But when Silverstein desires to acknowledge the antisemitism of he to whom he's closest, he wishes to glance directly in to the reflect.
If he can.

Tags: Richard Silverstein